GGGRRRRROOOAAARRRRR…
The 10 Coolest Star Wars Characters!
A Monster10 Special Report!


10. Han Solo – The Pilot of the Millennium Falcon and intergalactic smuggler was the heroic bad boy of the star wars universe. Him and Chewbacca made the perfect team.
9. Salacious Crumb – Jabba's heckling side kick was loved and hated. His annoying laugh had us waiting for him to get it.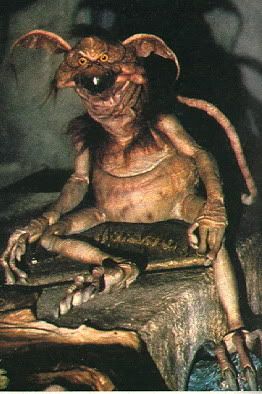 8. Max Rebo - At Jabba's Hideout, this funky blue elephant rocked the keyboard!
7. Darth Maul – When he light up the duel light saber in Star Wars Episode I: The Phantom Menace you knew it was trouble. The red face paint and protruding horns add to the terror.
6. Luke Skywalker – Darth Vader's son and master Jedi Luke Skywalker was a true hero. He destroyed the death star, defeated the emperor and helped restore peace to the republic.
5. Lando Calrissian – Billy Dee played the smooth brother who was the administrator of Cloud City.
4. Obi-Wan Kenobi – Obi was the Jedi master that trained Anakin and Luke. He died early in the New Hope once we met him, but his spirit remained and he always gave advice.
3. Anakin Skywalker/Darth Vader – Anakin transformation into Darth Vader was tragic. Vader's heavy breathing became his trademark.
2. Boba Fett – Arguably the most popular henchmen in Star Wars, Boba Fett was a weapons master and bounty hunter!

And the coolest Star Wars character is…
Monster growl please…
1. Yoda - Biz Markie said it the best…" Once knew a girl by the name of Rhoda
I watch Star Wars just to see Yoda"