Top 10 Retail Chains That Went Bust And Don't Exist Anymore!
A Monster 10 Report!
It's hard to believe these retailers don't exist anymore! They were one of a kind at a time and now no longer exist!
10- Bombay!

"This retailer crashed and burned..…………..!
9- Daffys!

"This clothing retailer was in a majority of states and had a good run but as time changed they did not adapt. ...…………....…..!
8- Woolworth!

"Woolworth was a giant of a retailer it was the Walmart of the time. However as time past and change occurred they did not keep up and now no more....………….. ..…..!
7- K.B. Toys!

"This toy store chain was basically found in every mall and even at its own location but with the advent of Amazon and competing with Toys R Us they were eliminated. ....... ....……..!
6- Linen And Things!

" This linen giant showed great promise and was huge but wow to see them go bust and no longer exist is a test to the times........…..!
5- Tower Records !

"This place was a giant in records and cds to fall by the waste side once the advent of digital media.…………. ..…..!
4- Borders Books!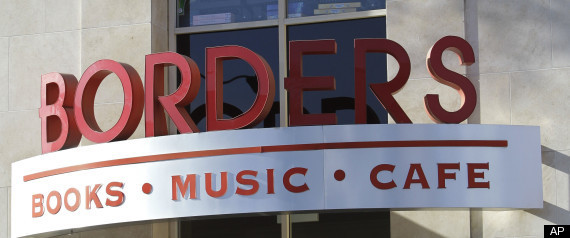 "Amazon crushed the book arena and Barnes and Noble would be done to until they came out with their tablet....………….. ..…..!
3- Comp Usa!

"This computer retailer was crushed as the internet became the birthplace to get all items cheaply ." …………..!
2- Block Buster!

" This was a behemoth in terms of movie rental at retail but they got complacent and never changed their model they were crushed by Net Flix and could not compete with Red Box......………..!.
And The Number 1 Retail Chain That Went Bust And Bankrupt Is …………..
Monster Growl Please…………………………….
1- 1-Circuit City!

"DING DING DING!!! This retailer was crushed due to technology and massive amounts of job losses incurred because of it …………..!
GRRROOOOOOAAAAAR